www.satinfuntaboo.com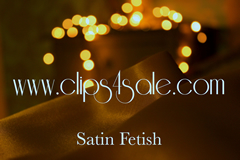 SatinFunTaboo is a site created for those like myself who seek for the best of both porn and the satin fetish. We want to give our viewers an experience like no other when it comes to mixing Amateur film, erotic fantasy sex and first of all the best Satin fetish experience in the world.
The site updates every month with new content focusing on passionate relationships with real couples, teens, milfs, trans, taboo fantasies and more.
There's an emphasis on teasing, 4play, and many fetish themes that include satin nighties, satin dresses, casual and formal, satin lingerie, high heels, boots, gloves, skirts, blouses, kimonos, cheongsam/Chinese dresses, and we also do golden rain fetish themes in some clips if you're into the very kinky.
All videos are fantasy involving fictional characters and models are consenting unrelated adults.
800+ satin scenes to enjoy with one membership!
Mastercard users can Join my onlyfans.com/satinfuntaboo
If you encounter any issues please contact me directly through
funsatin@yahoo.com
Coming soon
Most Recent Updates